"We are Driven to Support Veterans"
ALERT: Vettes4Vets 2020 Talladega Superspeedway Track Day Registrations CLOSED!
** All Sessions Are Full **
Due to the Coronavirus healthcare issues facing our nation at this moment many of Vettes4Vets events are in the process of being rescheduled.
Your patience during this time is greatly appreciated.
BE SAFE.
ABOUT US
Since 2008, Vettes4Vets with your help has been assisting Veterans in Need
Vettes4Vets® is a 501(c)(3) nonprofit organization that plans, organizes, and oversees various fund-raising events annually to help our Veterans. Proceeds are distributed to vetted individuals and/or other 501(c)(3) non-profit foundations in good standing, who help Veterans, current military personnel, and/or their family members in distress and need. Since its conception, Vettes4Vets® has raised over $350,000 to help Veterans! All donations are tax-deductible.
Vettes4Vets® started as a helping-hand volunteer group by Mark Davis in 2008 and was comprised of Corvette owners across southeast. Initially, we united with the Gold Star Family of Alabama, a 501(c)(3) foundation, which supports military families that lost a member in the war on terrorism.
---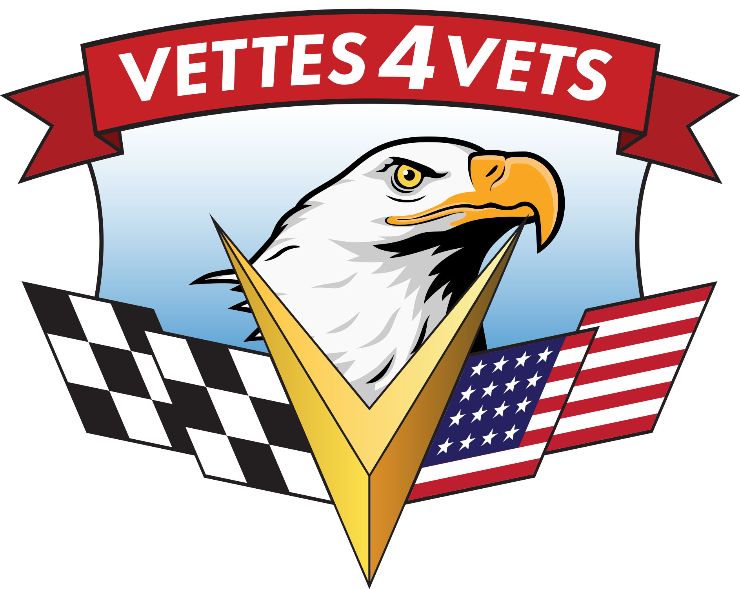 Our

VISION
To provide "Veterans in Need" with a variety of support services through donations to include homeless veterans, those in need of transportation, educational support and personal, physical and mental support. We are unique in that we raise funds through entertainment events centered around automotive enthusiast, with a focus on Corvettes.
Our

COMMUNITY
Vettes-4-Vets® is comprised of a community of Corvette owners and muscle car enthusiasts across the southeast and the U.S., especially Team Corvette Alabama. Initially, we united with the Gold Star Families of Alabama foundation, which supports military families that lost a member in the war on terrorism. In 2011 Vettes-4-Vets filed for and became a independent 501 (c)(3) organization.
Corvettes and Camaraderie…
Vettes-4-Vets® conducts Corvette and muscle cars camaraderie fundraising events each year to help Veterans and their families. In addition, we support other premier veteran organizations that parallel our mission. You will be happy to know that Vette-4-Vet® events are open to all car enthusiasts. Corvette ownership is not mandatory unless the event is a Corvette specific like the "Show & Shine" social.
Our

CHALLENGE
Vettes-4-Vets® holds fund raising events throughout the year to raise money in order to provide assistance to Veterans. Our signature fundraiser annually is at the Talladega Superspeedway on Saturday proceeding Memorial Day. The two day fundraiser includes a Friday "Show & Shine" social at a local Corvette dealership and a full day at the Talladega Superspeedway.
Its Memorial Day fundraiser at the Talladega Superspeedway is heavily participated in and registration fills quickly every year since its conception, typically, months before Memorial Day. The two-day fundraiser typically draws over 250 Corvette and muscle car owners from across the nation and internationally. Overall attendance is estimated at 650 to 700 and growing. For a modest donation, participants can drive their own vehicles on the track between official Talladega pace vehicles. Speeds consistently exceed normal highway speeds.